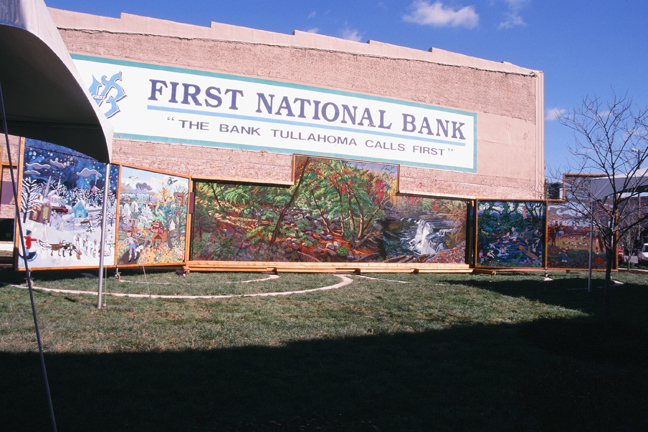 "Artists & Communities/America Creates for the Millennium"
One of 57 projects throughout the US & territories celebrating the Millennium. Tennessee project (Tullahoma), sponsored by the National Endowment for the Arts & MId-Atlantic Arts Council.

Completed project with wings open. Central panel, "Ceremonial Waters" painted by community adult volunteers with inside wings displaying 4 paintings depicting the 4 seasons of the year. 4th graders from each of Tullahoma's four elementary schools worked with Jeremiah for one week to create their painting.
© 2013 Jeremiah Miller All Rights Reserved.
This website, including all images and text, are Copyright 2013 by Jeremiah Miller.
For personal on-line review only